The second and final trailer is here!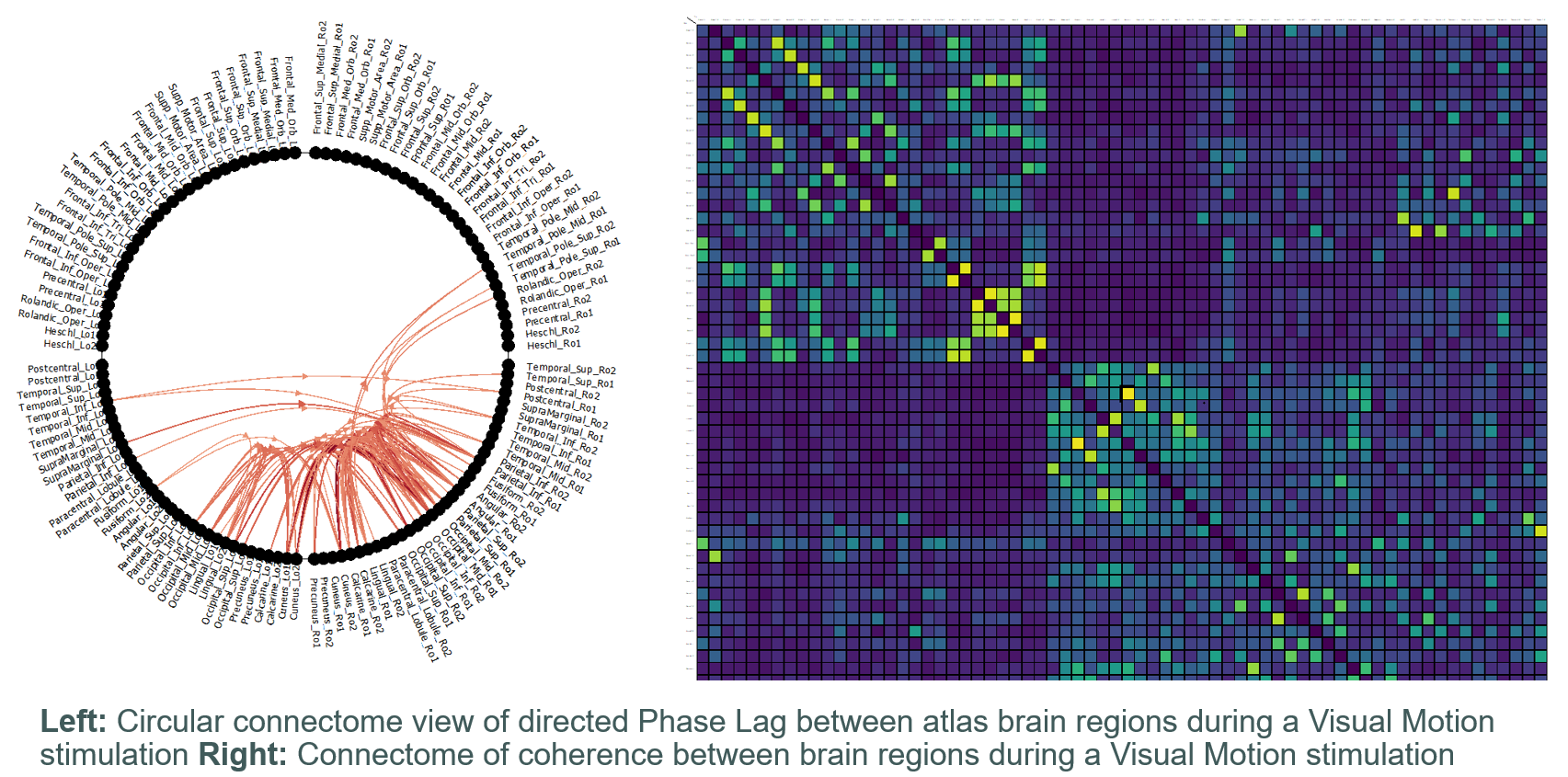 BESA Connectivity 2.0 brings you a full load of exciting new features, plus all the stuff that already made the previous version such a success!
Here is a non-exhaustive list of the old and new features in BESA Connectivity:
Time-Frequency Analysis
• Complex Demodulation
• Wavelet Analysis (Morlet or Mexican Hat)
NEW! Multitaper
• Support for source montages including brain atlas montages, as well as sensor-level data and polygraphic channels
NEW! Batch processing of all subject data
NEW! Grand Average and individual average review
• Directly compare conditions, and time-frequency methods
• Temporal-spectral evolution (TSE), power and amplitude displays
NEW! Export of all data including full multi-subject project
Connectivity Analysis
• Several state-of-the art methods
– Coherence (Rosenberg et al., 1989)
– Imaginary Part of Coherency (Nolte et al., 2004)
– Phase Locking Value (Lachaux et al., 1999)
NEW! Phase Lag Index, Weighted PLI, Directed PLI (Stam, Vinck, et al.)
– Granger Causality (Granger, 1969; Geweke, 1982)
– Partial Directed Coherence (Baccala and Sameshima, 2001)
– Directed Transfer Function (Kaminski and Blinowska, 1991)
NEW! Averaging over time and / or frequency ranges matrix
NEW! Connectome view using combined time-frequency averages
NEW! Circular Connectome view for one-glance overview of connectivity
• Directly compare conditions, and connectivity methods
NEW! Grand Average visualization
• Highly interactive 3D visualization in brain or on skin surface
• Highly versatile image and video export of results
NEW!  Direct export of complete multi-subject project
General
• Workflow-based user guidance through the analysis steps
• Modern 64-bit architecture optimized for multi-core processing
• Several color maps and themes available
• ASCII data result export and input support for MATLAB
The outcomes can be exported and directly opened in BESA Statistics for further statistical analyses. All results are visualized and can be directly used for publications. BESA Connectivity integrates optimally with data that were analyzed in BESA Research, but it can also process data from other software packages.