BESA Connectivity 2.0 is just around the corner! As a new generation of the BESA Connectivity series, this version 2.0 of BESA Connectivity will again be the best-in-class tool for functional brain connectivity analysis.
It is fully optimized for research workflows and comes with a bunch of great new features and improvements. Here are some of the most important news about this software*: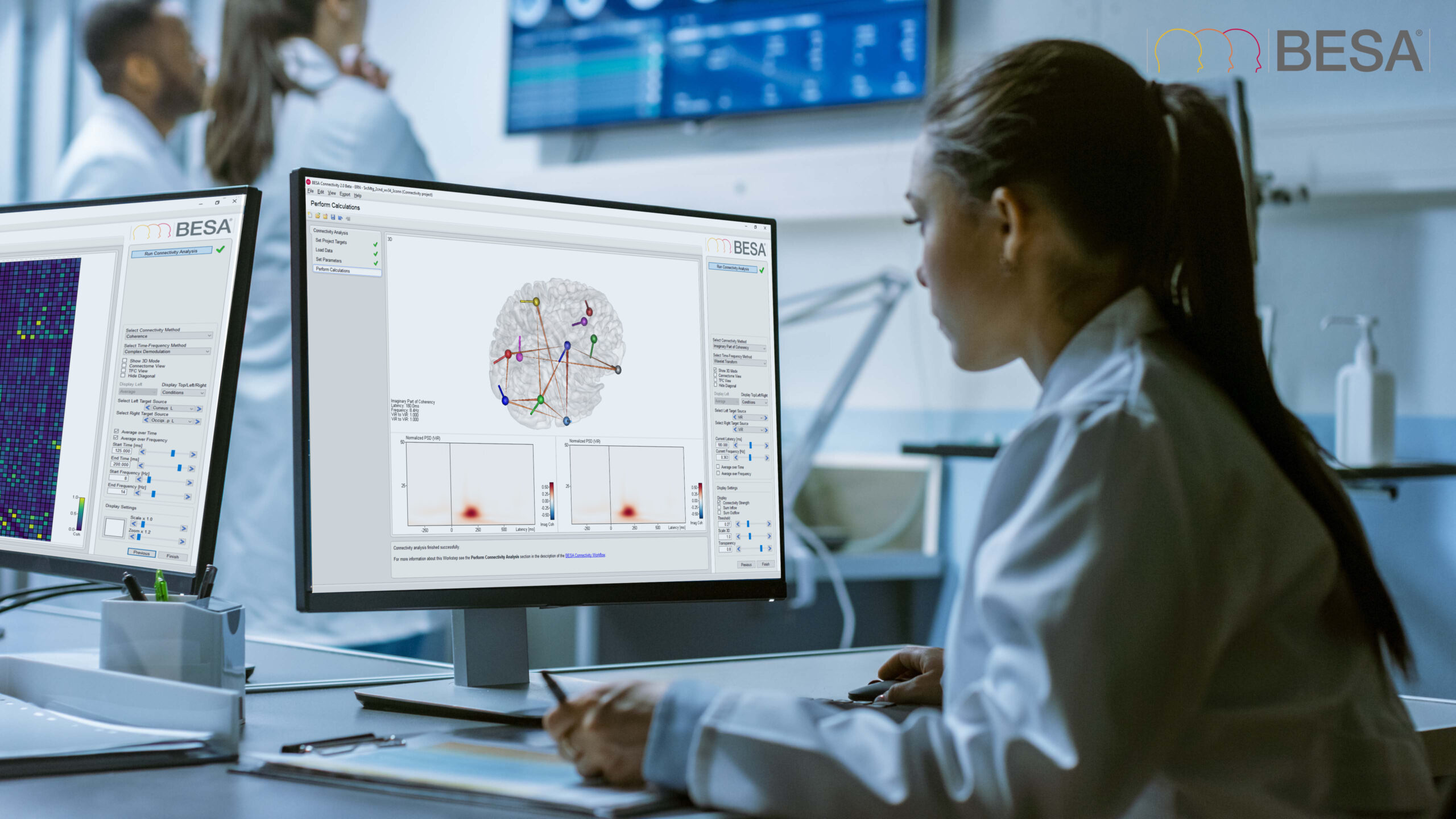 Batch processing for both time-frequency and connectivity workflows – analyze your complete subject set in one go, also for multiple conditions
Multi-taper time-frequency analysis to enable smooth time-resolved Granger connectivity results
New connectivity methods including weighted or unweighted Phase-Lag Index available with a single mouse click
Enhanced matrix view to show the complete connectome even for large number of sources at one glance, making it fully compatible with fMRI or fiber-tracking connectivity plots – with the added benefit of being frequency-specific; adaptable on the fly!
Circular connectome view to show the complete connectome in one graphic overview
Grand average visualization for time-frequency and connectivity data
Direct batch export for your entire project to BESA Statistics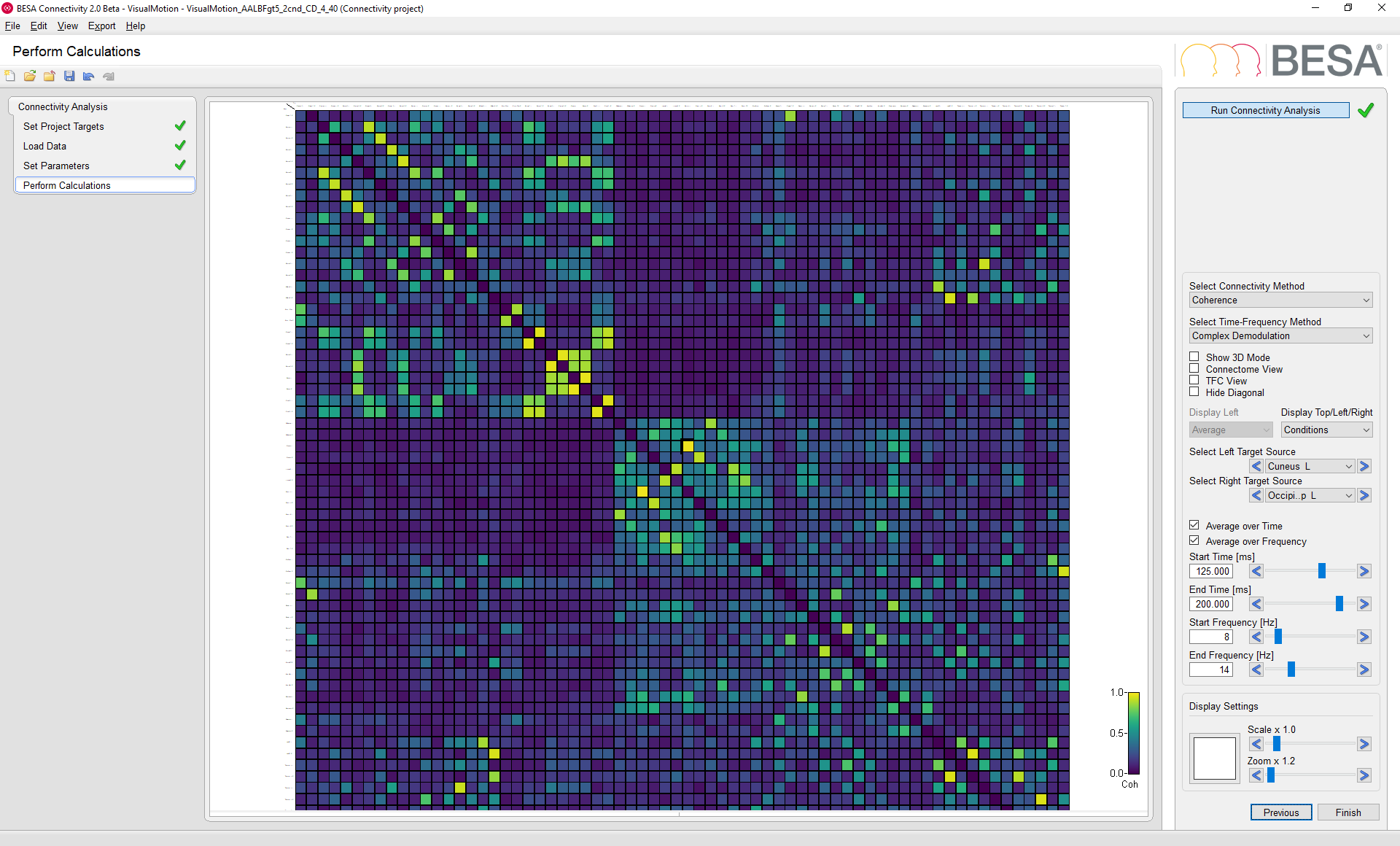 Example: Full functional connectome view of a visual motion experiment using the AAL atlas brain regions
These and other features will not only offer new analysis tools, but importantly, they will offer a superior usability and interactivity which will give you completely new insights into your data. The complexity of analysis is reduced to the minimum, giving you the chance to really dive into a deeper understanding of functional brain connectivity.

We expect release of this product by end of 2022 or very early 2023. To beat the price adaptation curve, order now! How to – see here.
*: Please note that the feature list may be adapted or changed in the final product.